As we look back on how we got into this roadside car crash on the road toward democracy, the biggest blowout we hit was in 2010, when the Roberts Supreme Court dropped Citizens United vs. Federal Elections Commission. As I detail in Democracy Days, the Citizens United decision allowed outside spending into our elections with few limits and no disclosure, striking down Watergate-era reforms, and creating Super PACs, which are as transparent as swamp water.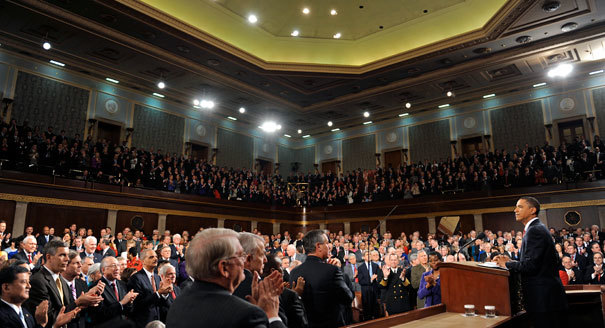 So it should be no surprise that we fell face-first into another Watergate-worthy crisis immediately thereafter, dubbed "Stupid Watergate" by John Oliver. Not only are we still putting the pieces together of where money went in 2016 between Cambridge Analytica, Facebook, and the NRA, but the greatest possible threat that we could imagine actually happened: foreign money flowing into our election to elect a favorable candidate. And we got stuck with not just any favorable candidate, we got Donald Trump, who would sooner criticize his own intelligence agencies in front of the world in Helsinki than ruffle Vladimir Putin.
When this terrible, dark, treasonous era comes to a close, we will have to revisit this disastrous court decision which gave Putin and his oligarch buddies an E-Z PASS through the turnpike of our democratic process.
But for now, it's worth it to remember that when President Obama gave his State of the Union address in 2010, he specifically invoked the threat that the Court's Citizens United decision presented with eerie prescience:
"Last week, the Supreme Court reversed a century of law that I believe will open the floodgates for special interests, including foreign corporations, to spend without limit in our elections. I don't think American elections should be bankrolled by America's most powerful interests—or worse, by foreign entities. They should be decided by the American people."
The top story out of the State of the Union was the grimacing of Justice Samuel Alito, who mouthed, "Not true!" angrily at the President while members of Congress stood and applauded. President Obama vindicated, and Justice Alito gets to oversee the shitshow he helped adjudicate, knowing that his disrespect toward the President will be his legacy.